SEOUL: Hyundai Motor has unveiled its all new Elantra N in a digital world premiere, based on the Elantra N Line's sporty design.
Elantra N is the high-performance variant of the
Hyundai Elantra
which was released in April last year.
Under the hood of Elantra N is a 2-litre turbo flat power engine mated to an 8-speed wet dual clutch transmission system. The engine churns out 280 hp of power and 40 kgf·m of torque. With N Grin Shift (NGS), the boost pressure increases, enhancing output up to 290 ps. Hence, Elantra N achieves a top speed of 250 km/h and runs 0-100 km/h in just 5.3 seconds.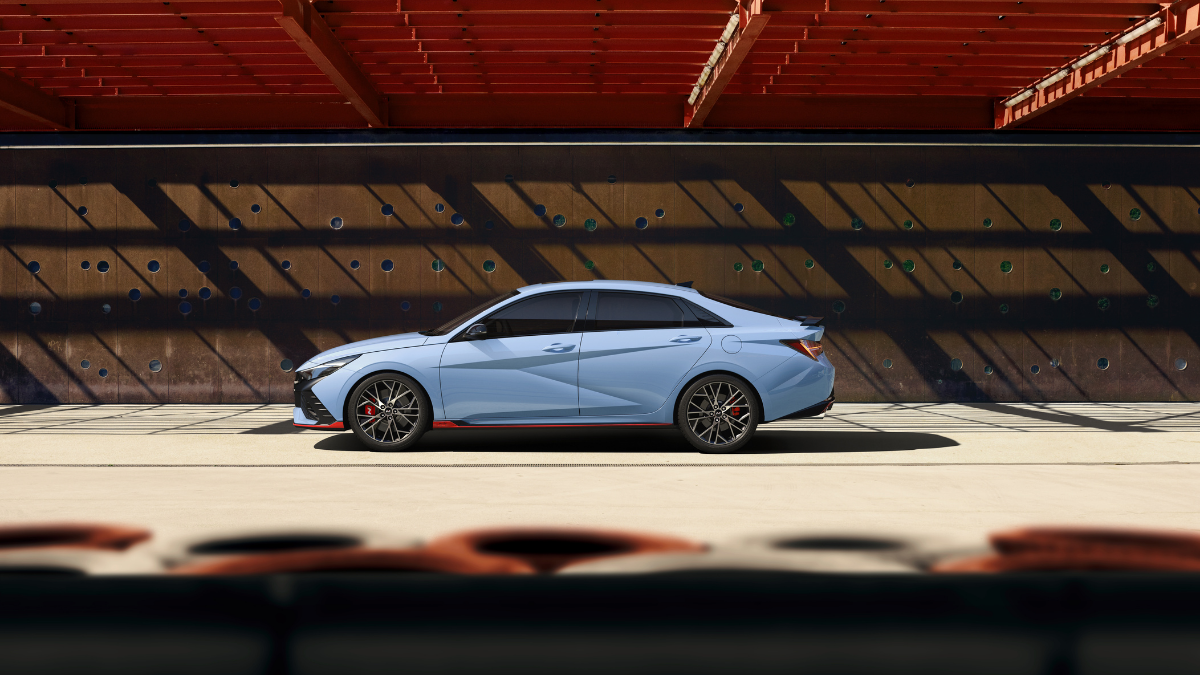 Elantra N's performance is further enhanced by N Corner Carving Differential (e-LSD, electronic Limited Slip Differential), Variable Exhaust Valve System and Launch Control. For DCT models, N Grin Shift (NGS), N Power Shift (NPS) and N Track Sense Shift (NTS) are provided as standard features to maximize driving pleasure.
Elantra N also offers robust braking performance with its 360-mm brake discs that are equipped with high-friction material pads. It uses 245-size Michelin PS4S tires on 19-inch wheels.
For the first time, Hyundai has embedded a dual compound insulator to the front suspension and an integrated drive axle (IDA) in any model. IDA is inspired by technology used in WRC rally cars. By integrating drive shaft, wheel hub and bearing, the weight of 1.7 kg has been reduced that enables a 'lighter and stronger' car.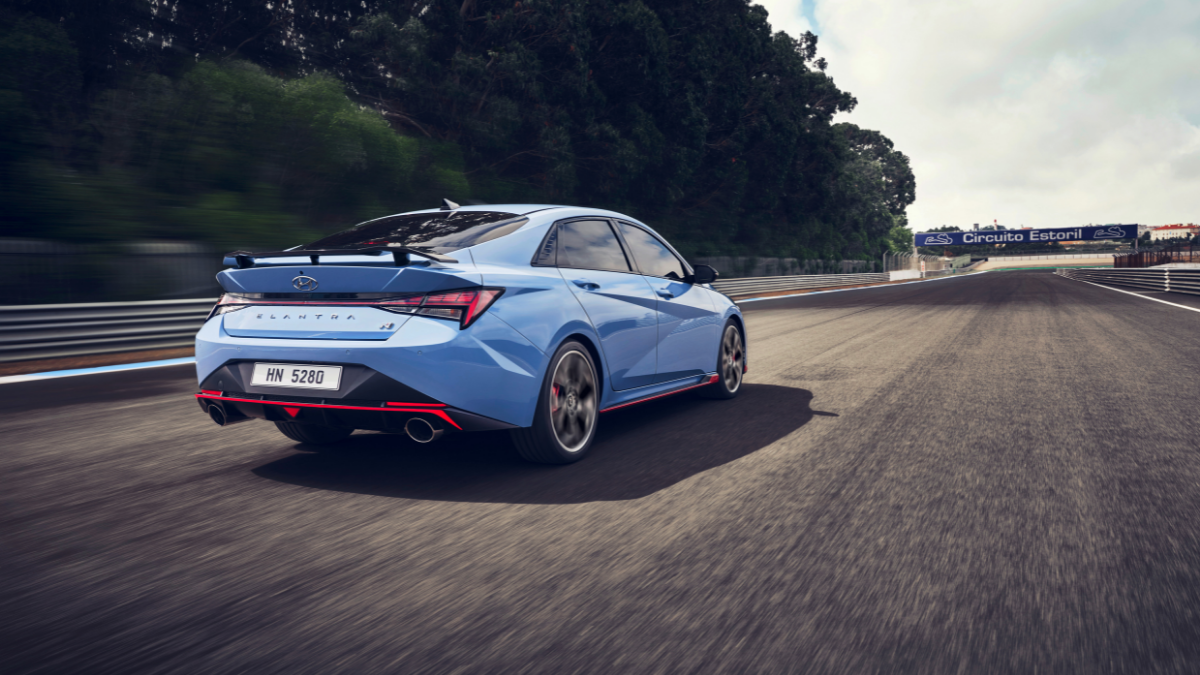 It also features an N Sound Equalizer (NSE) which provides driving sounds an equalizer function that allows the driver to adjust details for each range.
In terms of exterior, the front embodies a lip spoiler that runs low across the lower part of the bumper, highlighting the battle-ready appearance of a driver's race helmet look. The vehicle features an N-exclusive red strip at the bottom of the front bumper that continues along Elantra N's side skirts, giving the vehicle a racetrack-ready look. It also includes an inverted triangle type N-only reflector and dual single muffler tip.
The steering wheel gets an NGS button for DCT variants which raises the sedan's horsepower by 10 Ps for up to 20 seconds. Additionally, two N buttons help set the desired drive mode.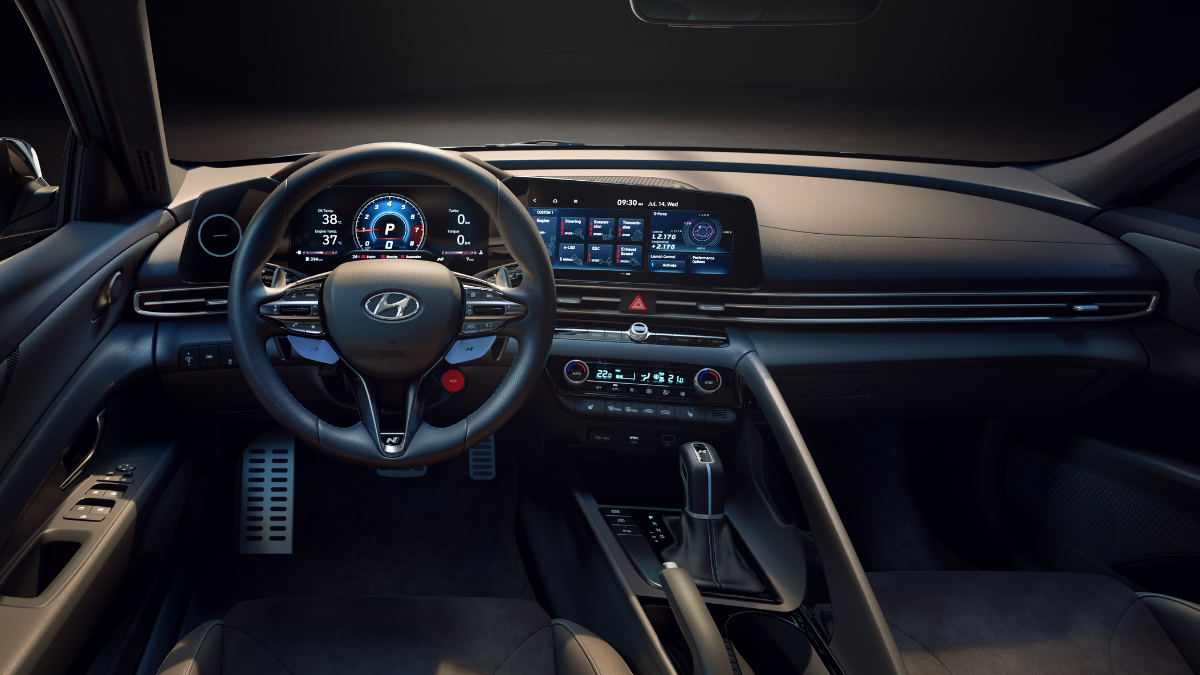 Elantra N's advanced infotainment system gives information needed for high-performance circuit driving, such as oil and coolant temperatures, torque and turbo pressure and the lap timer which is a high-performance dedicated infotainment function.
In terms of interior design, seats of the Elantra N feature reinforced bolsters to firmly supports the upper and lower body of the driver to maintain a stable driving posture at all times. An optional N bucket seat with N emblem is also offered to reduce the seat back thickness by 50 mm compared to the base model.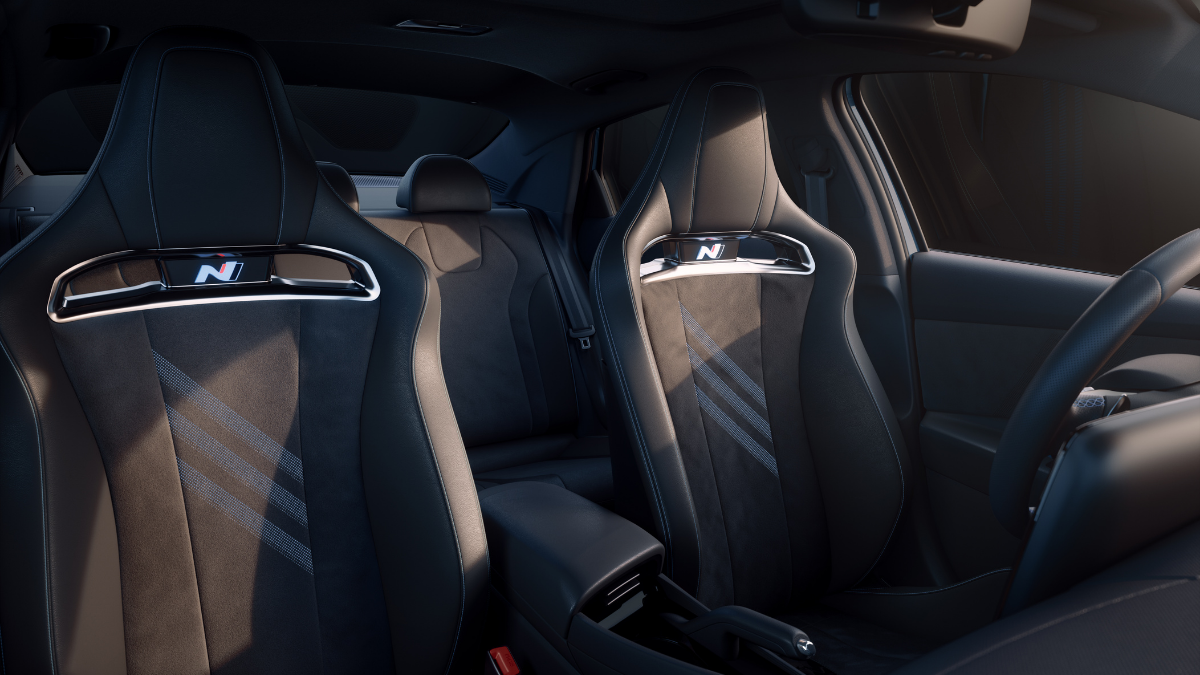 Till Wartenberg, Vice President and Head of N Brand Management & Motorsport sub-dvision at Hyundai Motors, said, "Hyundai Motor's high-performance N brand constantly aims to provide customers with a range of exciting choices for increased driving pleasure. Elantra N is the purest expression of our mission to date."
With the introduction of Elantra N, Hyundai Motor will offer a wider range of Elantra models—including the all-new standard Elantra and Elantra Hybrid. The Elantra N aims to take on rivals like the Honda Civic Type R.
Hyundai has also revealed that it will participate in another endurance race with a car that combines a hydrogen fuel cell and an electric battery.