NEW DELHI: More than 200 people have succumbed in Canada's British Columbia province amid a record-breaking rise in temperature, while the US
northwest
too reported a dozen sudden deaths which are said to be weather-related as the region fumes under scorching weather coupled with drought.
The heatwave has been caused by what meteorologists described as a dome of high pressure over the Northwest aggravated by human-caused climate change, which is making such extreme weather events more likely and more intense.
Sweltering heat wave linked to sudden deaths in
Vancouver
At least 134 people have died suddenly since Friday in the Vancouver area, according to figures released by the city police department and the Royal Canadian Mounted police.
The Vancouver Police Department alone said it had responded to more than 65 sudden deaths since Friday, with the vast majority "related to the heat."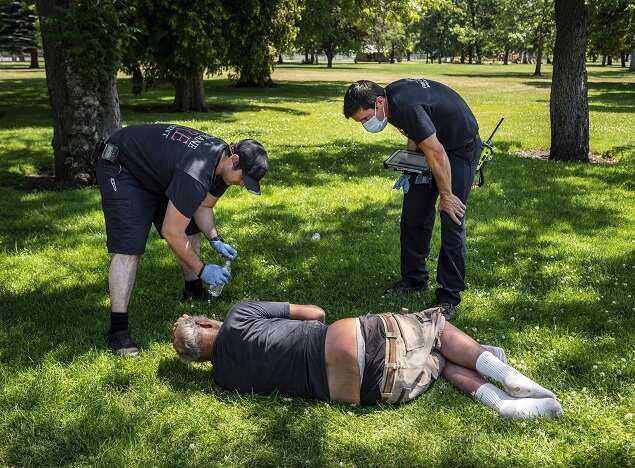 "Vancouver has never experienced heat like this, and sadly dozens of people are dying because of it," police sergeant Steve Addison said.
Other local municipalities have said they too have responded to many sudden death calls, but have yet to release tolls.
Some Vancouver locals said they had never experienced such temperatures before.
"It's never this bad. I've never seen anything like this," said a Vancouver resident who only gave her name as Rosa.
"I hope it never becomes like this ever again. This is too much."
Others lamented that some residents were more vulnerable to the heat than others.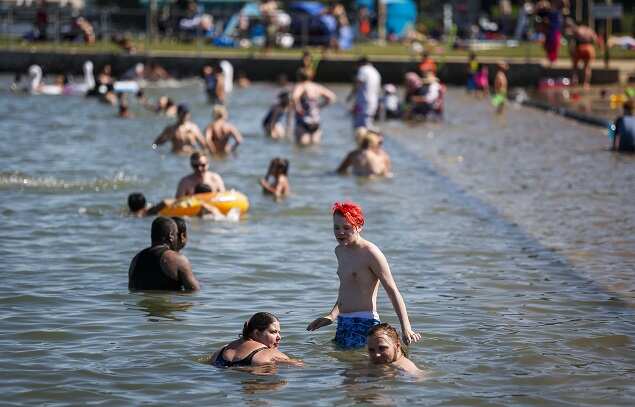 "I feel for those people whether they're the elderly demographic or people who live on the downtown eastside of Vancouver who don't have a cool spot to live or sleep," said river swimmer Graham Griedger.
86 degrees Fahrenheit (or almost 20 degrees above seasonal norms).
The service said in a statement it recorded 233 deaths between Friday and Monday, compared to 130 on average.
Schools forced to shut
The heat wave has forced schools and Covid-19 vaccination centers to close in the Vancouver area, while officials set up temporary water fountains and misting stations on street corners.
Stores quickly sold out of portable air conditioners and fans, so several people without cooling at home told AFP they hunkered down in their air conditioned cars or underground parking garages at night.
Cities across the western United States and Canada opened emergency cooling centers and outreach workers handed out bottles of water and hats.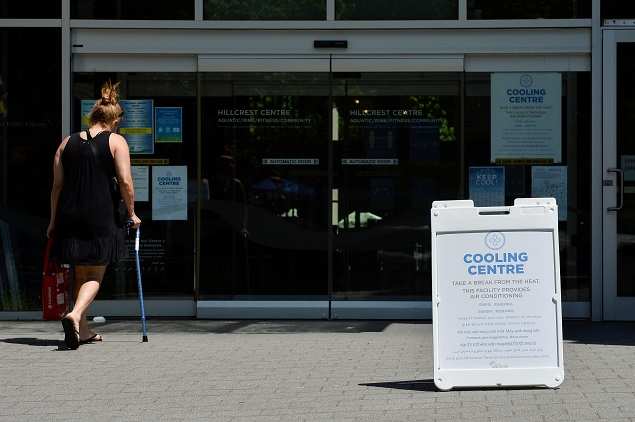 In Vancouver, the police department said it had redeployed dozens of officers and asked the public to call 911 only for emergencies because heat-related deaths had depleted front-line resources and delayed response times.
The extreme heat, combined with intense drought, also created the perfect conditions for several fires to break out over the weekend, and one blaze on the California-Oregon border had already burned about 1,500 acres (600 hectares) by Monday morning.
Canada records all-time high temperature of 49.5 degrees Celsius
Canada set a record all-time high temperature Tuesday in the town of Lytton, British Columbia, for the third day in a row, its weather service said, as a deadly heat wave broils the country's west and the US Pacific Northwest.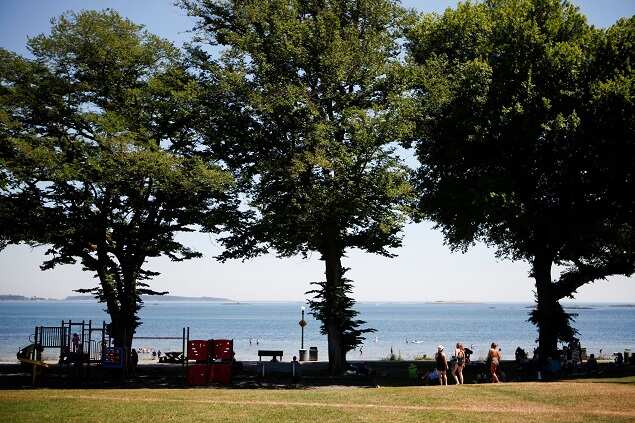 "At 4:20pm, Lytton Climate Station reported 49.5°C, once again, breaking the daily and all-time temperature records for the 3rd straight day," Environment and Climate Change Canada posted on Twitter, announcing a temperature equal to 121 degrees Fahrenheit.
Death rate soars as British Columbia suffers 'extreme heat'
The Canadian province of British Columbia suffered nearly double the average deaths as temperatures hit a record high of 46.6°C (115.88°F) during the past four days of "extreme heat", officials said on Tuesday.
"Since the onset of the heat wave late last week, the BC Coroners Service has experienced a significant increase in deaths reported where it is suspected that extreme heat has been contributory," BC Coroners Service said on Monday.
Coroners are now gathering information to determine the cause and manner of deaths and whether heat played a role, the statement said.
Environmental heat exposure can lead to severe or fatal results, particularly in older people, infants and young children and those with chronic illnesses, Chief Coroner Lisa Lapointe said in a statement.
Blackouts in US Northwest due to heat wave
The unprecedented Northwest US heat wave that slammed Seattle and Portland, Oregon, moved inland Tuesday _ prompting a electrical utility in Spokane, Washington, to resume rolling blackouts amid heavy power demand.
About 9,300 Avista Utilities customers in Spokane lost power on Monday and the company said more planned blackouts began on Tuesday afternoon in the city of about 220,000 people.
"We try to limit outages to one hour per customer," said Heather Rosentrater, an Avista vice president for energy delivery.
She said about 2,400 customers were without power as of shortly after 2 p.m. Tuesday, mostly on the north side of the city, and those customers had been alerted about the planned outage. About 21,000 customers were warned Tuesday morning that they might experience an outage, she said.
Avista had to implement deliberate blackouts on Monday because "the electric system experienced a new peak demand, and the strain of the high temperatures impacted the system in a way that required us to proactively turn off power for some customers," said company president and chief executive Dennis Vermillion. "This happened faster than anticipated."
Rosentrater said the outages were a distribution problem, and did not stem from a lack of electricity in the system.
(With agency inputs)